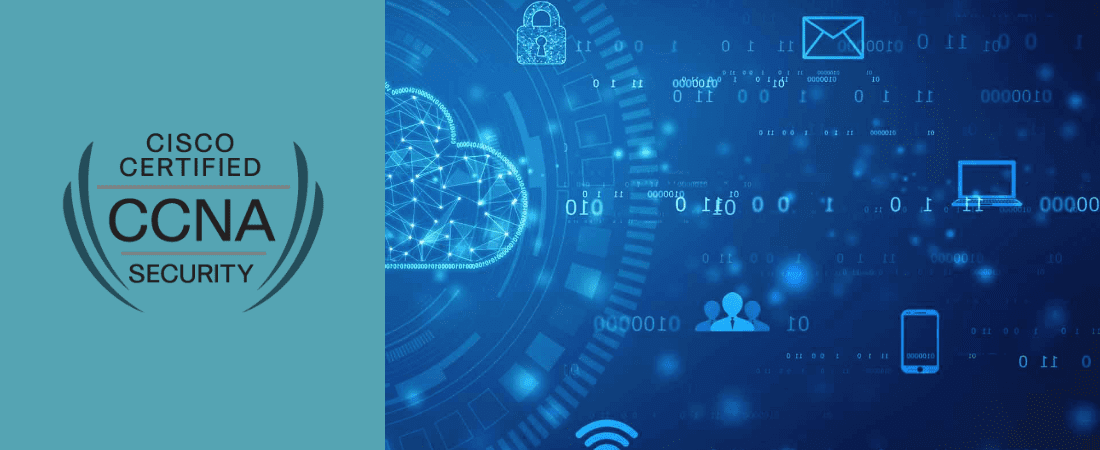 | | |
| --- | --- |
| Exam | 210-260 |
| Duration | 2 Months |
| Time | Daily 2 Hrs |
| Study Method | Class Room and Labs |
| Certification | CCNA - Security (CISCO) |
OVERVIEW
Secure your future and the future of any potential employer's network infrastructure with this Cisco CCNA Security course that will teach you how to secure a network using leading concepts and technologies.
DESCRIPTION
This course teaches the fundamentals of IP technology implementations, before showing delegates how to boost security. The course also includes 12 months access to Live Labs where students will be able to practice every technique covered throughout the course. This dedicated hardware resource grants access to Cisco routers and switches that can be used to replicate and resolve real-world scenarios without the need to purchase and maintain labs of your own.
Using the Cisco Router SDM security audit feature to identify unauthorised network resource usage.
Locking down router security to prevent hackers from gaining access to key network resources.
The Authentication, Authorisation and Accounting philosophy – key to implement security solutions that work.
Using Access Control Lists to mitigate threats and minimise attack surfaces.
Implementing stateful firewalls using Cisco IOS to identify and block low-level hacking attempts.
Securing inter-site VPNs and data transfer using SDM on Cisco routers.
send enquiry
Please note that special characters other than . , - _ @ are not allowed
Back to all courses
Need Help... Our Experts will Answer All Your Doubts.