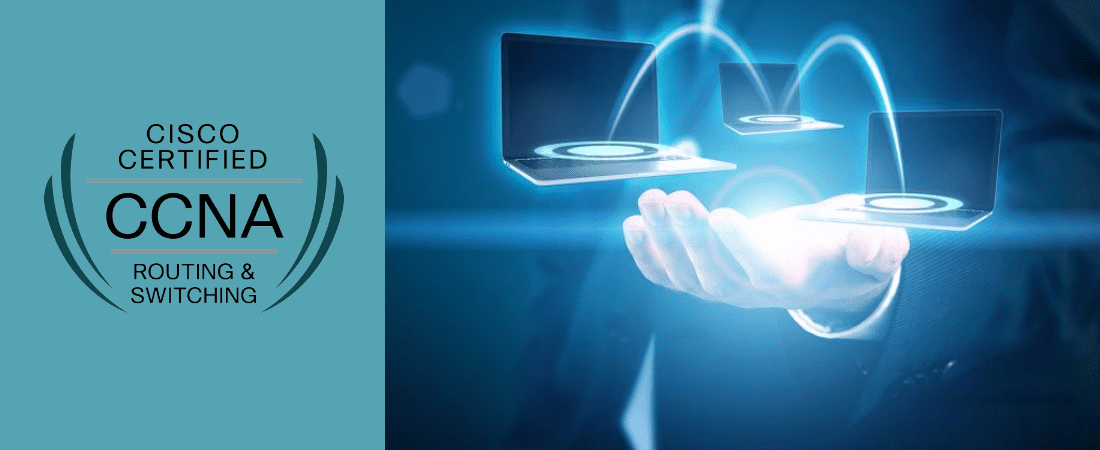 | | |
| --- | --- |
| Exam | 200-125 |
| Duration | 2 Months |
| Time | Daily 2 Hrs |
| Study Method | Class Room and Labs |
| Certification | CCNA (CISCO) |
OVERVIEW
The Cisco CCNA is designed to provide students the ability to understand and work with routed and switched networks. This will include the installation, configuration, operation and troubleshooting of medium-sized networks and also the teaching of the fundamentals of working with WAN (Wide Area Networks), network security and wireless concepts.
Studying the Cisco CCNA course will lay a solid foundation of knowledge from which a lucrative career in networking can be built, given that many employers do not even consider an application for employment if it does not include a valid certification. The CCNA certification is also a prerequisite to other certifications from Cisco such as the CCNP, which is more advanced.
The Cisco CCNA certification is internationally recognised, which will further uplift the career of any professional in the field of IT who wishes to confirm their skills in networking as they will gain the ability to swiftly identify and provide solutions to ever more complicated network problems.
DISCRETION
The CCNA certification is a prerequisite to most networking job roles and will help your CV stand out amongst the crowd. This course will give you the necessary skills and knowledge to work with medium-sized networks, ensuring that you become an integral part of your organization.
CAREER PATH
Network Engineer
Network Support Engineer
Network Technician
Helpdesk Engineer
Service Desk Engineer/Technician
Network Implementation Engineer
Network Administrator
Telecoms Support Technician
Network Consultant
Network Installation Engineer
Network Services Engineer
send enquiry
Please note that special characters other than . , - _ @ are not allowed
Back to all courses
Need Help... Our Experts will Answer All Your Doubts.